Niagara Falls Restaurants & Dining
Guests of the Skyline Hotel & Waterpark are surrounded with dining choices ranging from scenic Fallsview restaurants, a jungle safari, all day breakfast to dining with Hollywood's finest. Direct indoor connections from the Skyline Hotel & Waterpark through the Falls Avenue internal skyway keep you directly connected to the best restaurants on Falls Avenue.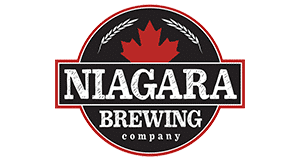 Niagara Brewing Company
Niagara's Newest Craft Brewery – Now Open
At Niagara Brewing Company we are proud to represent Canada's brewing heritage and today's innovative craft beer scene by offering unique beers skillfully weaved with locally sourced ingredients.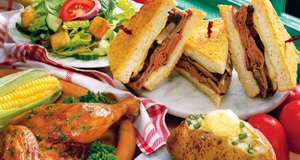 Perkins Restaurant & Bakery
Enjoy breakfast all day! The Perkins Restaurant & Bakery offers a wide selection of family friendly appetizers, entrees, and desserts, for each meal of the day! The delicious options at the bakery make for a great mid day snack. Located in the Skyline Hotel & Waterpark, Perkins Restaurant and Bakery is a family favourite.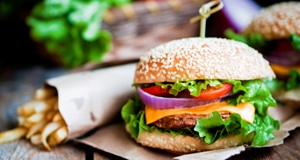 Terrace Food Court
Located in the Casino Niagara atrium, the Terrace Food Court is a convenient stop for a quick snack or meal. The food court is home to Subway, Pizza Hut, KFC and the Great Canadian Burger Company.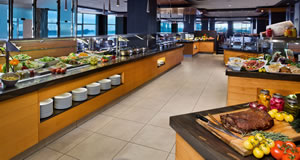 Fallsview Buffet
The Fallsview Buffet provides one of the best views of Niagara Falls in the city, and one of the best dining experiences as well. Guests of the newly renovated Fallsview Buffet are rewarded with a pleasing mix of a modern but relaxed atmosphere, and a delectable combination of buffet and live culinary selections.
Join us for Kids Eat Free Dinner! Purchase one adult dinner buffet and receive one child dinner buffet free. This offer is valid for children 12yrs old and under, and is available daily excluding December 31.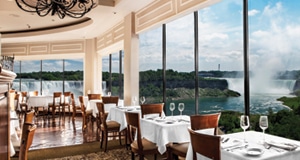 Rainbow Room by Massimo Capra
Experience a Fallsview restaurant that only gets better with age. The Rainbow Room by Massimo Capra is located in the classic Crowne Plaza hotel Niagara Falls – Fallsview directly across from the Falls. An exceptional five-star, fine dining menu developed by famed Chef Massimo Capra awaits you.
Massimo's Italian Fallsview Restaurant
Massimo's Italian Fallsview Restaurant blends old world tradition with new world style in direct view of the magnificent Niagara Falls. Located on the dining level of the Sheraton on the Falls hotel, Massimo's Italian Fallsview Restaurant offers classic Italian cuisine, an extensive wine list, and high-quality, often locally-sourced ingredients that reflect Chef Massimo Capra's distinctive connection to both Italy and Niagara.
Rainforest Cafe Niagara Falls
The Rainforest Cafe surrounds you with the sights, sounds, and tastes of an exotic adventure located in the heart of the Niagara Falls tourist district.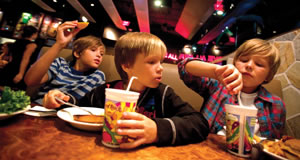 Hard Rock Cafe Niagara Falls
A legend in providing great food in a fun environment is the Hard Rock Cafe Niagara Falls, featuring a tex-mex menu surrounded by Rock memorabilia.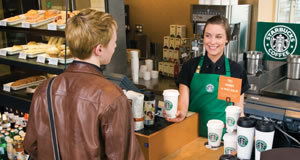 Starbucks Cafe
A short walk from the Skyline Hotel & Waterpark provides two Starbucks, both open early to offer you the perfect start to your day.