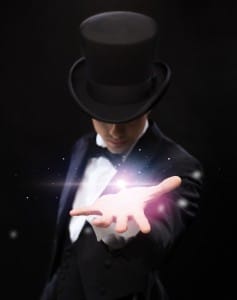 By now, we're sure you've heard of one of the most amazing experiences in Niagara Falls that takes place inside the Greg Frewin Theatre. The world-renowned magic extravaganza performed by master magician Greg Frewin evinces wonder in adults and children alike. But, like most of his kind, Greg Frewin seems to keep most of the details of his life close to his chest, surrounding himself with an air of mystery that make his illusions even more spine-tinglingly amazing.
If you are one of those audience members who simply must know how each and every trick is performed, here's some information to get you started. Greg Frewin has led an astounding life full of magic and worthy of awe. Learn some facts about him to astound your friends and family during your next stay in Niagara.
Small but Powerful Beginnings
Greg Frewin is a natural born Canadian, and he grew up not far from Niagara Falls in Hamilton, Ontario, Canada. It's impossible to say what exactly got him interested in magic in the first place; perhaps it was a natural tendency toward the unknown or a particularly pushy uncle. Nevertheless, Greg Frewin practiced his art from a young age, perfecting the smallest illusions quickly and moving onto more and more complex acts that astounded and amazed his friends and family. Undoubtedly, his peers were so impressed by his fantastic talents that they couldn't help but wonder about his supernatural abilities.
International Awards — From Skill or Supernatural Powers?
Not long into his career as a professional illusionist, Greg Frewin began raking in awards for his unbelievable stunts. It certainly was not long until Greg Frewin was dubbed the first-ever Magician of the Year by the Canadian Association of Magicians. He won first place in the stage competitions of a plethora of contests, including:
The International Brotherhood of Magicians
The Society of American Magicians
Fédération Internationale des Sociétés Magiques (FISM) or The International Federation of Magic Societies
Later, upon establishing himself in Niagara as one of the top attractions — through talent or trickery, no one can say — Greg Frewin and his Greg Frewin Theatre became the Attraction of the Year, named by the Niagara Falls Misty competition. Greg Frewin is the only magician to date to have won so many competitions and accumulated such clout amongst the magical community. It's clear that Greg Frewin possesses real abilities, but whether or not these abilities are natural or otherwise is difficult for any regular human to ascertain.
Current Performance — Judge for Yourself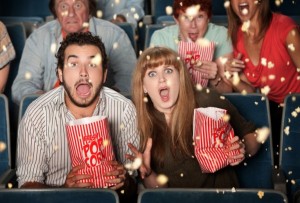 Though there isn't any evidence (yet!) Greg Frewin attended some magical school, it's clear that he's been devoted to the magical arts for most of his life. The only way for you to find out whether Greg Frewin is a certain sorcerer or practiced performer is to visit his theatre for yourself.
The show occurs nightly, so during your trip you'll have plenty of opportunities to see (and re-see) the illusions to riddle out their inner workings. You'll be treated to dinner as you feast your eyes on Greg Frewin's magic, though the delicious food might just be a distraction to those hoping to pinpoint the source of the magician's power.
Are you brave enough to experience the magic for yourself? Are you willing to believe?