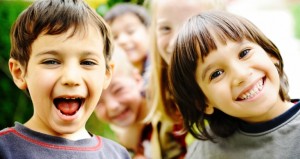 There's no ifs, ands or buts about it — birthdays are some of the most important days of the year, especially when you're a kid. Every year is a major achievement for children, who have gained another year of real-world experience to help them learn and grow into active, happy adults. If you don't celebrate your child appropriately on his or her birthday, it's likely he or she won't understand the significance of the day and their past year's achievements.
If you are proud of your kid and want to show them, plan a big birthday celebration for them in Niagara Falls. Niagara is the most family-friendly vacation location you'll find, with dozens of attractions perfect for grown-ups and growing bodies alike. Here are a few of the best places to organize your child's next birthday to show them you really care.
Fallsview Indoor Water Park
Niagara's premiere indoor water park is one of the most fun places in the area. Chock full of slides, pools and play areas to entertain even the most erratic of little minds, the water park has something for everyone. The park has extra special birthday packages to make organizing the trip easier and more fun for your kids as well as lighter on the wallet for you.
What's more, if you are planning a smaller affair, your fabulous hotel has great deals on tickets to the park (not to mention discounts for little ones who are dining and sleeping in Niagara Falls) which is not even a stone's throw away from your comfortable room or suite.
Marineland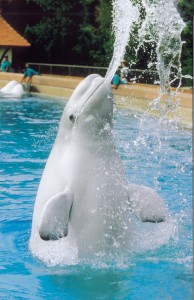 If you think your child is a bit of a marine biologist — or perhaps he or she just loves animals of any shape — he or she would love a birthday organized at Niagara Falls' world-renowned Marineland. This place is a combination amusement park and marine zoo, with tons of exhibits with whales, dolphins and other sea creatures as well as thrilling attractions for kids of all ages.
You can catch a show with trained dolphins, beluga whales and sea lions or jump on board the Sky Screamer to fly hundreds of feet in the air. There are even opportunities to get up-close and personal with the animals to learn about their diet and behavior! Birthday parties at Marineland are sure to impress.
Clifton Hill
Clifton Hill is last word in family fun. It is the hub of Niagara Falls attractions, and any visit to Niagara Falls is not complete without it. Clifton Hill boasts some of Niagara's most prestigious attractions, like the gargantuan Niagara Skywheel and the must-see Dinosaur Adventure. Kids and adults alike will love the Canadian Midway, where perhaps hundreds of arcade games blink and beep with the promise of fantastic prizes.
It's easy to spend a whole day and night just on Clifton Hill, exploring the myriad food options and partaking in the thrilling attractions. Birthday packages make planning simple, and they can be fully customized to fit your party as well as the preferences of your child.
Make sure your child knows how special he or she is. A trip to Niagara Falls is a treat for any occasion, but birthdays in Niagara are simply unforgettable.