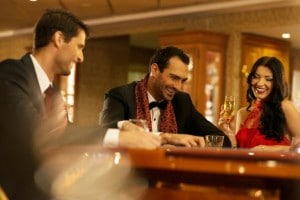 Niagara Falls is one of the best scenes in Canada to get your gambling fix. Casino Niagara and Fallsview Casino Resort have acres of your favorite games, from any table game you can name to slots of all shapes and sizes. If your heart yearns for the adrenaline rush you get from a big win, Niagara Falls should be a top destination on your vacation list. If the casinos alone aren't enough to convince you, Skyline Inn's Ultimate Casino Experience package should seal the deal. Here's what you get if you indulge in the gambling trip of a lifetime.
Hotel Accommodations
With the purchase of the Ultimate Casino Experience, you get a night's accommodations in one of Niagara's most fantastic luxury hotels. Skyline Inn has plenty of high-class amenities to make you feel comfortable — if not pampered — in the beating heart of Niagara's tourist district.
Dining Opportunities
This package also includes three gift cards to some of Niagara's most impressive restaurants. No matter where you go, you'll be eating well during your entire Niagara vacation.
Windows by Jamie Kennedy. With a strong focus on the bounty produced in the surrounding Niagara region, Chef Jamie Kennedy has designed his restaurant to highlight the natural beauty of Niagara. This theme is obvious both in the delicious, fresh meals served morning, noon, and night as well as in the floor-to-ceiling windows granting patrons unprecedented views of the falls.
Rainbow Room by Massimo Capra. Renowned chef Massimo Capra brings Niagara diners some of the most passionate and elegant food of their lives in his legendary restaurant. Sourcing his ingredients and wines locally, the fresh and flavorful food is not to be missed.
Fallsview Buffet. If you need a quick and casual bite to refuel during your gambling weekend, the Fallsview Buffet has any dish you could crave. From burgers to steaks, salads to stir fries, you can dine in complete comfort while enjoying amazing views of the falls.
Spa Experience
While gambling is thrilling and fun, it can be stressful as well. Luckily, in between shifts at the games tables you can melt your stress away at the Fallsview Christienne Spa. There is a selection of packages within the spa so you can find the exact treatments you need to get you right back in that poker seat. If you want a younger-looking poker face, try any of the spa's fabulous facials. If you need your muscles loose for shooting craps, their massages will leave you relaxed and ready to go. You can't overestimate the importance of a few hours at the spa during your gambling vacation.
Winery Tours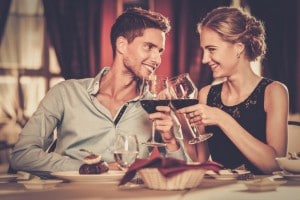 Finally, once you've gambled your heart out, you can celebrate your winnings at two of Niagara's most celebrated vineyards. Trius at Hillebrand offers world-class wines of many varieties, and you can sample from their Showcase collection to try the best of the best. Peller Estates has a long list of award-winning wines, including the icewine variety you may not have tried before. Plus, Peller won Winery of the Year, so you know you'll be celebrating your casino victory lavishly.