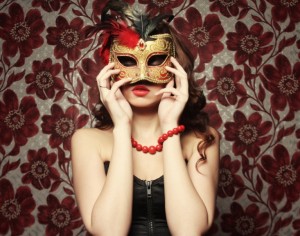 Sometimes it can feel like Halloween is all about the kids. In every city, there's trick-or-treating, costume contests, and creepy craft parties on every block to help little ones celebrate the holiday. But if you don't have any kids yet, or you want a break from the kiddie activities for a weekend, you might have to travel. Luckily, Niagara Falls is looking out for adults this Halloween with a multitude of events designed specifically for over-16s. If you're tired of white-sheet ghosts and goofy jack-o-lanterns, you can have an awesome and terrifying Halloween this year at Niagara Falls.
Rumours Night Club Halloween Party
On Halloween night, you should definitely head to the infamous Rumours Night Club to be a part of their annual Halloween party. With the hottest music spun by the country's best DJs, Rumours virtually guarantees you'll have a wild night. Their theme for Halloween is "erotic and exotic," leaving plenty of scintillating costume options for ladies and gents alike. Plus, the winner of the costume contest could go home with $500 cash, so be sure to come dressed to the nines in your sexiest costume.
Rocky Horror Picture Show
A Halloween staple across the English-speaking world, the cult movie "Rocky Horror Picture Show" comes to life on stage at Niagara's Oh Canada, Eh? Theatre. The story follows Brad and Janet, newly affianced, as they travel to inform Brad's favorite professor of their engagement. When their car breaks down in front of an old, ramshackle mansion, they learn they're in for the night of their lives. However, if you've never seen the movie, it's just as well — the live performance is an interactive experience all its own. Come ready to participate, and don't forget your squirt guns and paper hats.
Haunted Houses
Niagara-on-the-Lake, a short drive from Niagara Falls, is well-regarded as the country's most haunted city, so it comes as little surprise that the Niagara region has some of the best haunted houses around. There are two options that stand above the rest to provide adults the chills of a lifetime:
Nightmares Fear Factory. This haunted factory has won awards and gained notoriety for its level of terror. Make sure you have someone to hold onto as you walk around Nightmares and try to avoid the vindictive old floor manager, Abraham Mortimer.
Haunt Manor. This mansion dates back to before the War of 1812, but only a few years after the war the family who lived there disappeared under mysterious circumstances. There are some unexpected and unconventional scares at this haunted house, so bring your nerves of steel if you want to get out alive.
After Halloween Party at Boston Pizza Clifton Hill
Even when Halloween's over, in Niagara Falls the holiday lives on. After you've rested up during the day on November 1st, head back to Clifton Hill for some excellent beers and great food. If your costume is salvageable — or you brought a backup, just in case — Boston Pizza has a costume contest as well, so interested party-goers have another chance to win awesome prizes.