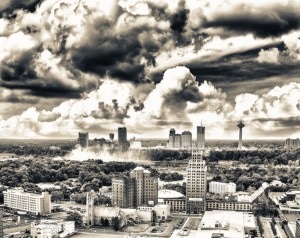 For those not naturally infused with a love for all things old and dusty, history can feel boring and useless. It can be difficult to see the impact of the past on the world today when you're in a classroom learning facts and figures. However, if you've hitched your wagon to a genuine history lover — or if you want to further educate your children while they're on school break — you may find yourself in a museum or library on more than one vacation. If you're headed to Niagara Falls, you can experience history in a way you've never experienced.
Niagara Falls is full of history — it was inhabited by many native peoples before it experienced a thrilling Colonial period — and while you can learn plenty in the halls of Niagara's museums, much of Niagara's history has been preserved in important individuals' own homesteads. You can learn personal stories of Niagara's most historic events by touring the rooms of these individuals and seeing their possessions just as they were centuries ago.
Laura Secord Homestead
If you're coming from the states, you probably don't know much about Canada's role in the War of 1812 — and if you don't remember your history lessons, you probably don't know much about the war whatsoever. No matter: At Laura Secord's historic house and estate, you can learn quite a bit about both.
Laura Secord is the most important Canadian heroine of the War of 1812. Legend states that she walked 32 kilometers (that's almost 20 miles) to warn British troops of an impending American attack. The tour of her home is particularly exciting, as costumed guides explain about her life and the war with period flare. Plus, at the end you can enjoy some chocolate and ice cream.
McFarland House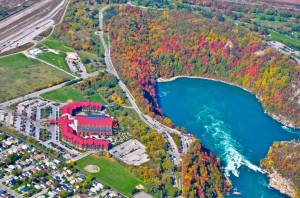 Niagara-on-the-Lake is a town that looks frozen in time, and that is in no small part due to the large manor home once owned and preserved by the McFarland family. Built in the early 19th century by a Scottish immigrant, the house also featured prominently in the War of 1812, as it served as a hospital for wounded soldiers as well as a strategic fort of sorts with guns placed around the property to protect the Niagara River.
Tours of the property are certainly educational, and treats and refreshment are also available in the Conservatory Tea Room. The house is the oldest in Niagara-on-the-Lake, but you can certainly fill your day with history and explore even more history by walking around the town.
Battle Ground Hotel
Even immediately after the War of 1812, interested citizens flocked to its most important sites to learn more about the battles. Niagara was unfortunate enough to experience the bloodiest battle of the war, the Battle of Lundy's Lane, which means that many people traveled to the region to see and feel the war themselves. One particular tavern and inn, located dangerously close to the battlefield, changed its name and began showcasing important artifacts from the battle and war. That hotel has been transformed into a museum, but the rooms and bar remain exactly the same, so modern visitors can get the same experience as their predecessors.