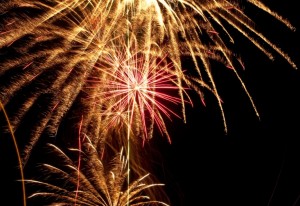 Step aside, New York City: North America has a new destination for New Year's Eve fun, and it's none other than Niagara Falls. Long touted as a party city full of thrills and excitement year-round, Niagara Falls goes all out during New Year's, with parties and celebrations of all types for days on end. If you are tired of the monotonous and dreary goings-on at your regular New Year's Eve bashes, visit Niagara Falls this New Year's for festivities that will revive you for the year ahead.
1. The Biggest Bash
With more than 30,000 revelers expected, Queen Victoria Park hosts Niagara Falls' largest party, hands down. Filled with lights, music, and dancing, this celebration lasts well past midnight, so you'll be ringing in the New Year until you can't ring anymore. This party has a history of booking big musical entertainers, and this year should be no exception. Though the lineup isn't certain yet for this year's bash, you can be sure there will be major names taking the stage. Last year featured Demi Lovato, Serena Ryder, the Sam Roberts Band, and more.
2. New Year's Eve Family Spectacular
This holiday is for the whole family, not just adults, and Niagara Falls understands the importance of access to a family friendly event to delight all ages. On December 31, the Americana Hotel is hosting just such a party, with music, magic, and more lasting past midnight. Games and contests will keep kids of all ages entertained all night long, and as soon as the countdowns starts, adults will have Champagne — and little ones will have cider — to toast good tidings for 2015. All visitors to Niagara are welcome to come enjoy the festivities, so you can stay at any of Niagara's hotels without worrying about access to the family fun.
3. New Year's Eve Gala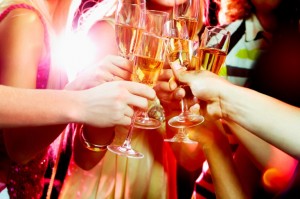 If event-crowded parties aren't your scene, the Greg Frewin Theater is inviting visitors to attend a night of illusion and wonder hosted by the Grand Champion of Magic himself: Greg Frewin. To start, you'll be treated to a cocktail reception and delicious buffet dinner, followed by hours of magic and mystery as Frewin delights and charms you with his award-winning act. Then, an hour before the countdown, you and yours can dance down the clock to a live band playing your favorite hits from the 1970s, 1980s, and 1990s. The gala is classy and fun, with delicious beverages and food to boot.
Before the big night, you can spend the daylight hours exploring Niagara Falls parks and scenery or indulging in any of its wild entertainment. Then, to rest your feet and soothe your head on New Year's Day, you can lounge in the pool or relax at the spa to cleanse your body of toxins. Then, once rejuvenated, you can go enjoy other Niagara attractions. It's abundantly clear that Niagara Falls is the ideal place to celebrate the New Year before, during, and after the holidays.