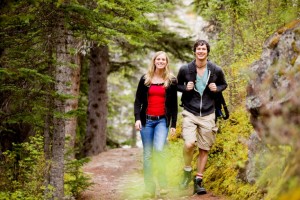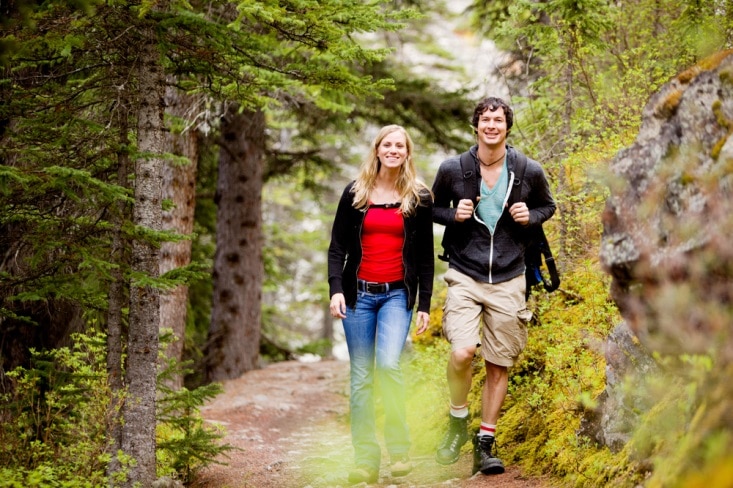 Shh, did you hear that? While you are strolling through less-traveled regions of Niagara's parks, you might happen upon a few members of Canada's wildlife population.
Myriad wild animals call the regions around Niagara Falls home, and though most stay well away from the busy streets and pathways closest to the city center, farther reaches of the parks see abundant wildlife. If you want to go wild in Niagara Falls, here's how to look and what you may find lurking in Niagara's forests.
How to Watch
Most wild animals aren't eager to come into contact with people, which means it takes ample skill and patience to spot creatures in their natural habitats. You should avoid getting too close to any member of Canada's wildlife, from squirrels to coyotes, to protect both human and animal health. Instead of approaching any creature you spot, use binoculars or camera lenses to see animals up close.
For the best luck finding a creature outdoors, you should become familiar with common signs of various animals living in the area. For example, you can look for evidence of foods they eat or tracks they make. Written field guides can assist in this education.
Finally, make sure you adhere to common outdoor ethics and etiquette, including picking up any waste and traveling only on marked roads and paths. If you wish to venture onto private property, you absolutely must receive permission from the landowner, and if you are traveling in a group, be extra considerate, as groups have a more profound effect on the landscape.
What to Watch for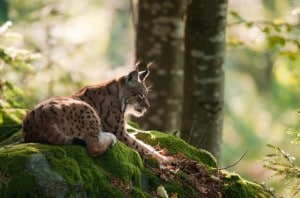 Animals big and small call the Niagara region home, and you have the opportunity to spot wildlife on land, air, or water.
Niagara Parks is especially proud of its extensive bird population, which number more than 300 different species of winged creatures. Some of the most outstanding avian animals in the parks are the large predatory birds, including bald eagles and peregrine falcons. However, bright, vociferous birds, like the blue jay and cardinal, are also delights to spot.
Most likely, you will find your path crossed by countless small mammals. Squirrels, chipmunks, raccoons, opossums, and more of such creatures are quick and curious; many of these native Niagara residents have lost their instinctive fear of people, bringing them close to visitors. However, you should definitely avoid touching and feeding these animals, as it disrupts their wild independence.
Some Niagara guests seek encounters with more exciting wildlife, like large predators. Though human development has diminished populations of carnivorous mammals living in the area, many still roam in Niagara Parks, including Canada lynxes and wolves.
Safari Niagara
Of course, if you strike out on your hunt for animals in their natural habitats, you can always head over to Safari Niagara to see some wild beasts in the flesh. This fantastic zoo offers sights of unknown creatures such as the African hunting dog and Asian water dragon, exotic beasts like the African lion and Andean condor, and familiar faces including the American red fox and Canadian goose. So, even if you don't spot Canada's wildlife in the wild, you can see them just the same from the comfort of Safari Niagara's pathways.