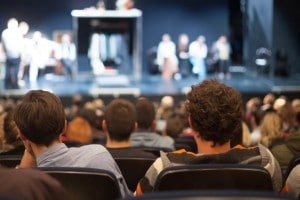 The Niagara region is home to 12 distinct communities, hundreds of farms and vineyards, and a thirst for celebrations. When it comes to festivals, the area boasts a wealth of opportunities all year long. Whether you're looking for folk arts, food, theater, or film, these five festivals are just five more reasons to plan a trip to Niagara.
1. Niagara Folk Arts Festival
A multicultural celebration that features music, food, exhibitions, art, and dance from around the world, The Niagara Folk Arts Festival is Canada's oldest continually ongoing heritage festival. Held at various locations throughout the Niagara region, each May brings with it another opportunity to learn about and gain a greater appreciation of the vast variety of people and cultures that make Canada the diverse nation what it is.
2. Shaw Festival
A festival that celebrates theater in the spirit of provocative Irish playwright, Bernard Shaw, the Shaw Festival takes place in Niagara-on-the-Lake. For the theater lover, there are few places shy of London and New York to get such a concentrated theater fix. One of the best parts of the festival is that each production takes place in one of five theaters that are all within walking distance of one another. Plays that will be performed during the 2015 season include:
"Peter and the Starcatcher"
"Top Girls"
"Pygmalion"
"The Next Whiskey Bar"
And more!
3. Winter Festival of Lights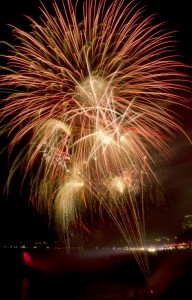 The Ontario Power Generation Winter Festival of Lights will run from November 14, 2015 through January 11, 2016. One of the most impressive light displays in the entire world, the Winter Festival of Lights includes over 3 million lights and over 125 illuminated holiday displays. Over a million people enjoy this festival each and every year, making it one of the most popular events in all of North America.
4. Niagara Integrated Film Festival
A film festival that could only take place in Niagara, the Niagara Integrated Film Festival, or NIFF, celebrates the art of the cinema by combining the finest films from around the world with food from some of Canada's most famous chefs and wines from its award-winning wineries. Some of the festival's programming includes:
Film Feast. This bus tour of some of the Niagara region's best wineries includes hors d'oeuvres and a sampling of fine short films.
The World's Smallest Film Festival. This competition is for short films shot on a mobile device.
Filmalicious. Guests at Filmalicious enjoy an evening at a winery where an award-winning chef cooks a fabulous dinner, accented with excellent wines, after which the guests enjoy a film in the vineyard.
5. Niagara Food Festival
Running the first full weekend in September, this fall will find the Niagara Food Festival enjoying its 22nd year. All types of foods make their way into this festival, from the offerings of local restaurants to the work of celebrity chefs. Live demonstrations are offered throughout the weekend, and admission is free. There is also live entertainment and plenty to keep young and old satisfied, no matter their taste.
Niagara isn't just a land of mighty waters; these festivals and others like them make the Niagara region a land of mighty cultural events as well.