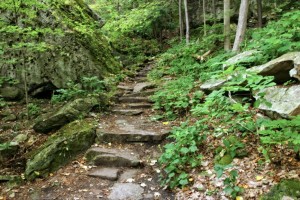 One of the most popular vacation destinations in the world, Niagara Falls attracts everyone from starry-eyed lovers enjoying a romantic getaway to parents with young children on their first real family vacation. Regardless of why you're visiting or who you're visiting with, taking in Niagara's attractions doesn't have to pull your purse strings too tight. A bevy of fun, free things to do awaits you if you're looking for ways to save on a trip to Niagara Falls.
Niagara Falls
Of course, the best, fun, free thing to do in Niagara Falls is to witness the majesty and power of the waterfalls first hand. So, be sure to walk along the gorge beside and above the Falls, which you can do for free. In almost any weather and at any time of year, being that close to one of nature's most impressive attractions is an unforgettable experience. Be sure to also explore the Niagara Falls at night. The illumination and fireworks provide a totally different look and feel, and the extra pizzazz at night is just as free as the unadorned beauty in the day.
Niagara Glen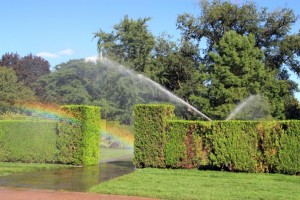 For nature lovers, there are few locations right around the Falls that are as beautiful and fecund as Niagara Glen. Diverse bird, plant, and tree species abound throughout the Glen making it perfect for an afternoon or day hike. Bouldering has become a popular activity in the Glen as well, and while a good pair of climbing shoes will certainly come in handy, it's just as free as the hiking is. For a bit of friendly competition, you can also use Niagara Glen for geocaching — a scavenger hunt/ treasure hunting game that uses devices with GPS, like most smartphones or tablets, to navigate specific coordinates in order to find a container that's been hidden at that location.
Niagara Parks Botanical Gardens
The Niagara Parks Botanical Gardens is 40 hectares of perennials, flowering shrubs, dwarf conifers, herbs, ornamental trees and more. Display beds are changed three or four times a year to reflect the changing seasons. The rose garden has over 2,400 roses in bloom at peak season, and there's also a remarkable grass display. The Botanical Gardens is also home to the Niagara Parks Butterfly Conservatory, and while it isn't free, it does boast a unique butterfly garden at its entrance that has been planted with plants like Purple cornflower, Butterfly Bush, and milkweed to attract native butterflies.
The McFarland House
Built by a Scottish immigrant at the start of the 19th century, the McFarland House was a family home for over 150 years, although it saw some action during the War of 1812 when it was used as a hospital by both the American and British armies. A gun battery was also placed on the property during the war in order to protect the Niagara River, and the British used the property as a launch point for the attack and capture of Fort Niagara on December 18, 1813. When the last member of the McFarland family died in 1959, the Niagara Parks Commission gained control of the estate and set to restoring it. Set upon a large and beautiful property that includes a garden similar to what would have been kept in the 19th century, you can visit the home and are around it for free and take a guided tour.
While not everything in Niagara Falls can be enjoyed for free, thanks to the area's rich heritage and beautiful landscape there is much that can be.