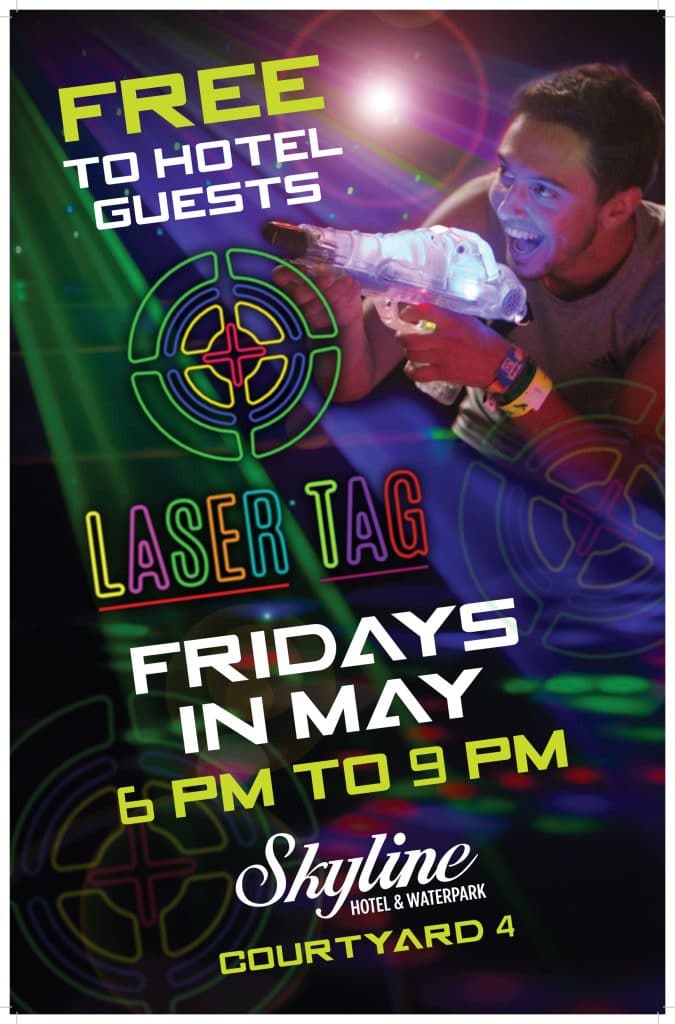 Come play Laser Tag in our indoor Courtyard!
Join us at the Skyline Hotel & Waterpark every Friday in May for a game of Laser Tag.  The activity is exclusive to hotel guests, and is free of charge. Guests will be able to play from 6:00pm-9:00pm.
Courtyard 4 at the Hotel will be transformed with inflatable bunkers and obstacles, Laser Tag guns and game operators.  Guests can create a team to play against or go it alone – you versus the field.   We will have equipment for up to 18 players to play simultaneously and participants will cycle out at 5 minute intervals so all guests will have a chance to partake.
For an exciting getaway, book one of our Hotel Waterpark Packages arriving or staying over on a Friday and add Laser Tag to your schedule!