Niagara's annual Winter Festival of Lights is about to begin!  Start a family tradition with a visit to Niagara Falls to see the illuminated displays during the Festival's run from November 16th, 2019 -January 12, 2020.  The most enchanting of Niagara's attractions has become a Holiday tradition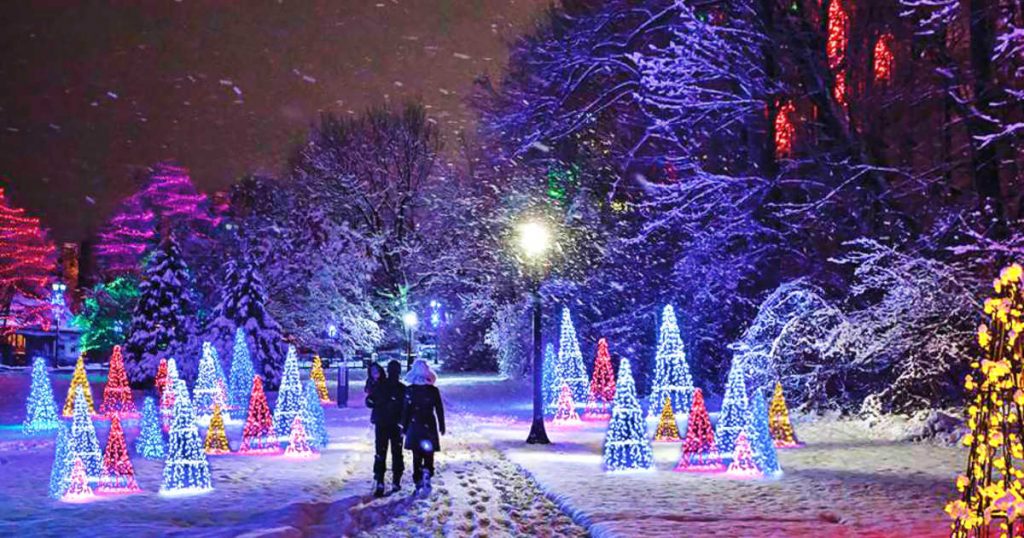 for over one million visitors from around the globe. Admire spectacular light displays, the Fallsview Sound and Light Show and over 3 million lights displayed along the Niagara Parkway, Dufferin Islands and Niagara Falls.
Take a walk through Queen Victoria Park which is transformed into a dazzling winter wonderland, situated right across the street from the thundering Niagara Falls and next to the bustling Clifton Hill. Explore further on a scenic drive along the 8km route that makes for a spectacular journey through the City's landscape before heading through Dufferin Islands, home to three dimensional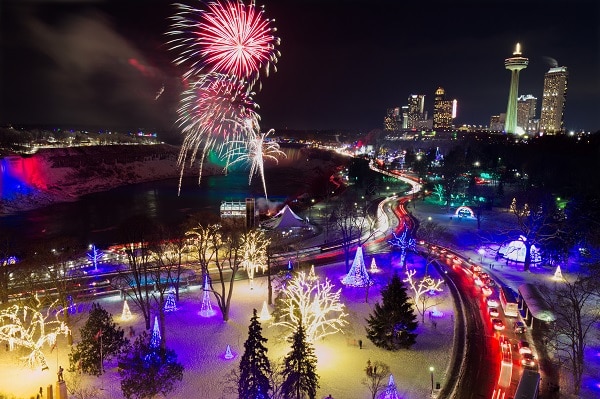 Canadian wildlife light displays and over fifty trees wrapped in glittering lights.  As you travel towards the Falls from Dufferin Islands, stop at the historic Toronto Power Generating Station to take in a spectacular sound and light show that features dancing colours and patterns moving in time with holiday music by the Trans-Siberian Orchestra.  It is an incredible experience that surrounds you with blissful holiday spirit.
Experience the festivities and beauty of the Holidays during this year's Winter Festival of Lights. Create family memories at the Skyline Hotel and Waterpark, book your Niagara Falls winter getaway now!