The Skyline Hotel is ideally located just two minutes from Niagara Falls and Clifton Hill, and a short distance to exciting outdoor adventures including hiking and cycling trails.  Whether your travels include the entire family or a couple's getaway, these fresh air escapes are a great fun and exercise for all ages this Summer.
Cycling in Niagara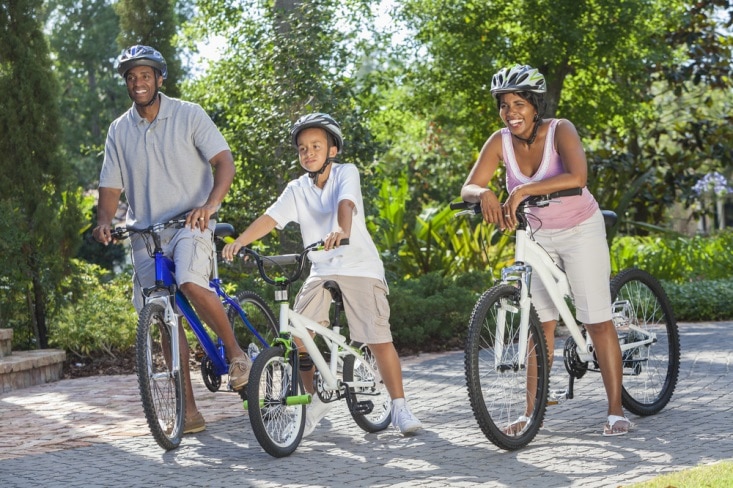 There are scores of opportunities to experience Niagara on two wheels, whether you're looking for a unique way to sightsee, looking for a genuine challenge or a casual family outing. For the tourist who wants a vacation unlike any other, here are the reasons why you should bring your bicycle with you.
If you have children with you and are up for the task (example a 10-mile jaunt), head out on the Friendship Trail. Part of the Trans Canada Trail, this wide, paved path runs between Port Colborne and Fort Erie along a former Canadian rail trail. There are plenty of stops and detours along the way to lakeshore beaches, restaurants, and the like, too, so you can easily make a day of it. If your children are younger, consider biking just part of the way along the Niagara River Recreational Trail which is minutes from the hotel.
One of the best parts about exploring a region by bicycle is that doing so invites a pace that allows for a totally different experience than what can be had when you travel by bus or car. Instead of racing through the countryside, passed ditches of wildflowers, and acres of ripening vineyards, you'll actually notice the colors and textures within the scenery. You'll spy birds in nests, and see and hear farmers at work in their fields. Instead of treating specific parts of the region as worthy of being destinations, you'll experience it all as worthy of attention due to the slower and simpler pace that traveling by bicycle affords.
Hiking Niagara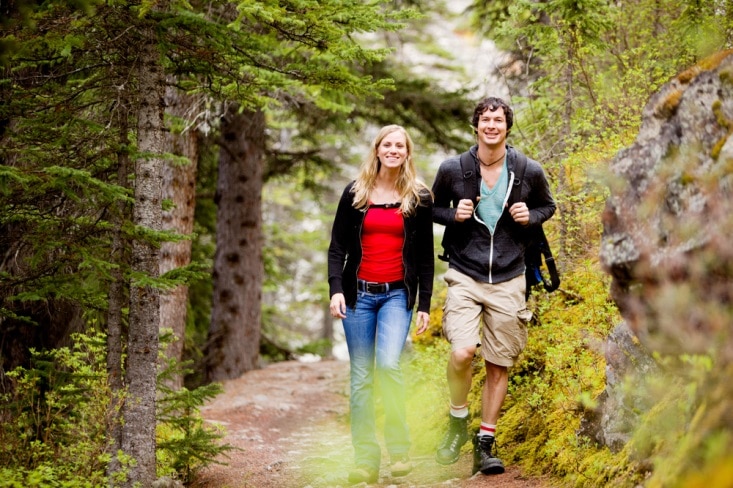 The same geographical qualities that make the area unique — the escarpment that makes the waterfalls possible, the amazing terroir responsible for the world-class wines, the Niagara River, the Niagara Gorge, and even Lake Erie — also make it a wonderful place to enjoy a hiking trail. Here are some of our favourites to explore.
Niagara Glen Nature Reserve is one of the best remaining preserves of Carolinian forests in all of Ontario, and it features an excellent trail that wanders right through luscious, thick trees. The two and a half miles of path undergo an elevation change of over 200 feet, and the terrain can become quite rugged and steep at times, so don good footwear. You'll see massive boulders, fascinating wildlife, and stunning flora as the Niagara Glen is one of the most pristine preserved spaces in all of the Niagara Escarpment
Niagara River Recreational Trail is an eight-foot wide, paved trail popular for biking, running, walking, hiking, rollerblading, or getting around in a wheelchair. Open all year-round and able to accommodate hikers of all skill levels, and it wanders through 35 miles of absolutely beautiful countryside. Running parallel to the Niagara River, it stretches from Historic Fort Erie all the way up to Historic Fort George
The Bruce Trail is Canada's oldest and longest foot trail. It follows along the Niagara Escarpment, starting in Niagara-on-the-Lake at Queenston Heights Forest. It's a wealth of wonders, from the animals and birds you can spy along it to the remarkable flora — some rare — that flanks the trail and changes over the miles. If you're looking for a way to experience Niagara that's a bit off the beaten path, this is it.
Plan to Explore Niagara this Summer – Book your Getaway Today!