Make your vacation budget go a bit further in 2022!  Stay with us in Niagara Falls and submit your accommodation expenses to receive a 20% rebate with the new Ontario Staycation Tax Credit.  A temporary credit designed to encourage Ontario residents to explore the province in the year ahead and provides the ability to claim a portion of the eligible accommodation expenses on a personal income tax return for 2022.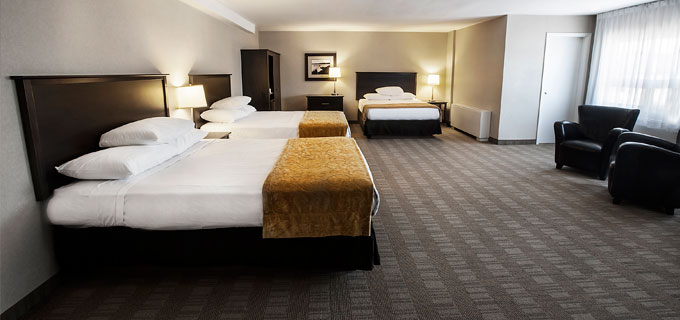 The Staycation tax credit is available to residents of Ontario on December 31, 2022 who have an eligible accommodation expense which includes Niagara Falls hotels such as Skyline Hotel & Waterpark.  The credit applies to leisure travel expenses of up to $1,000 as an as an individual or $2,000 if you have a spouse, common-law partner or eligible children, to get back up to $200 as an individual or $400 as a family. Only one individual per family can claim the credit for the year.
The tax credit only applies to leisure stays between January 1, 2022, and December 31, 2022. The tax credit does not apply to business travel.
The accommodation expenses must also:
have been paid by you, your spouse or common-law partner, or your eligible child, as set out on a detailed receipt
have been subject to Goods and Services Tax (GST)/Harmonized Sales Tax (HST), as set out on a detailed receipt
not have been reimbursed to you, your spouse or common-law partner, or your eligible child, by any person, including by a friend or an employer
As long as all other conditions are met, you can claim any of the following expenses: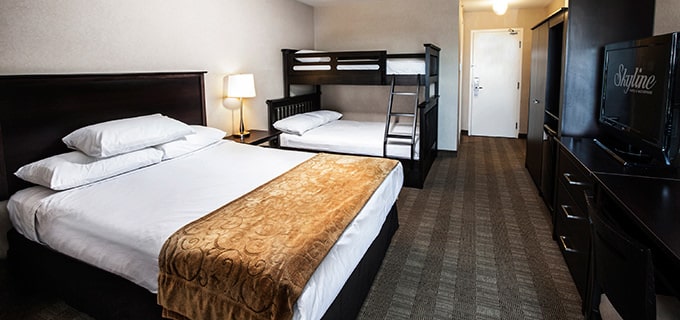 accommodation for a single trip or multiple trips, up to the maximum expense limit of $1,000 as an individual or $2,000 as a family
accommodations booked either directly with the accommodation provider or through an online accommodation platform
the portion of the expense that is necessary to have access to the accommodation
the accommodation portion of a tour package expense
to claim the expense on your income tax you will require detailed receipts that include:
location of accommodation
the amount that can reasonably be considered to be for the accommodation portion of a stay
the GST/HST paid
the date of the stay
the name of the payor
Book your stay at Skyline Hotel and experience a location steps from Niagara Falls and featuring spacious guestrooms, family suites, and a direct indoor walkway to Fallsview Indoor Waterpark.